Options to rent or to buy.
We work with clients to chose the best Exhibit solution based on desired results and budget. Our goal is to do the leg work, figure how to use budgets wisely, and make it all happen. Our clients, they get to walk into their exhibit on opening day and it's all done.
Options to inspire more great ideas.
The following are examples of exhibit sizes that can be designed and constructed and/or rented.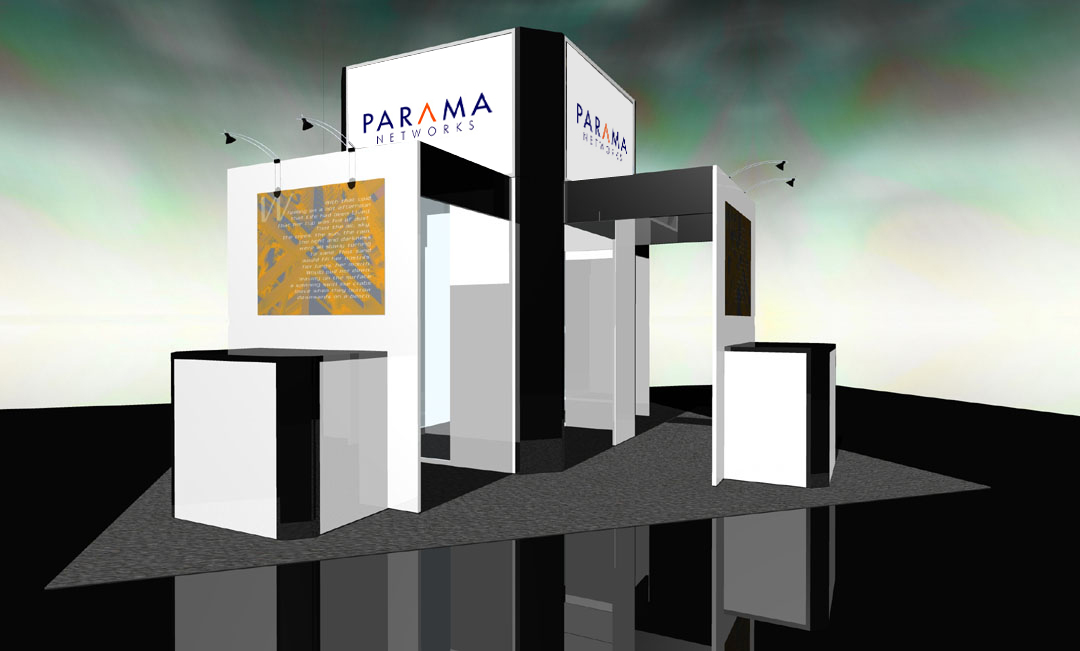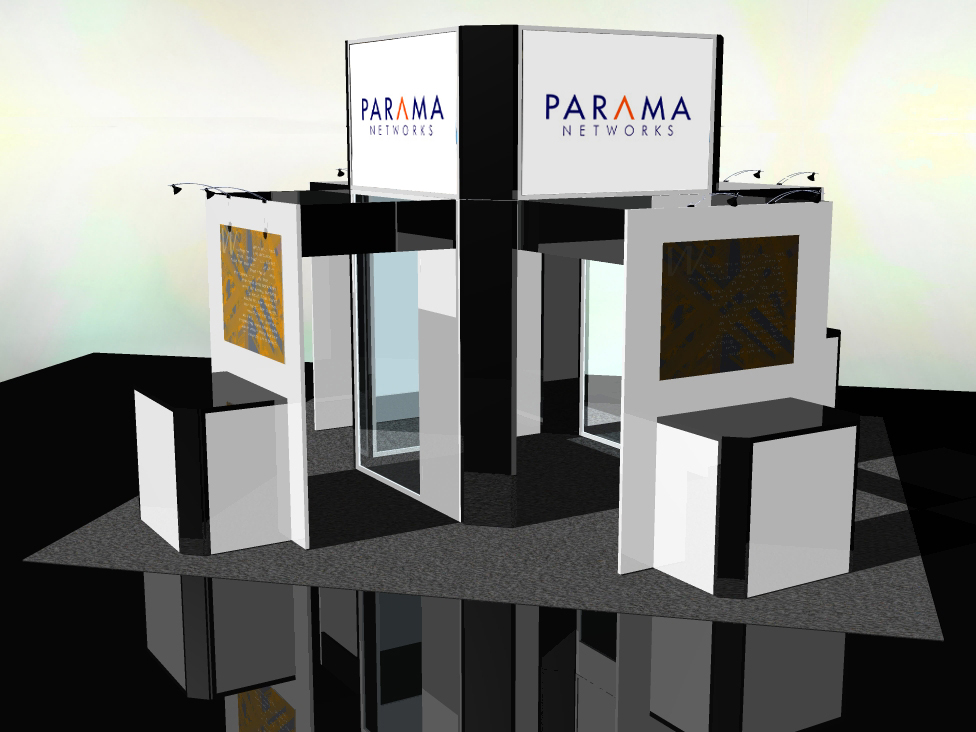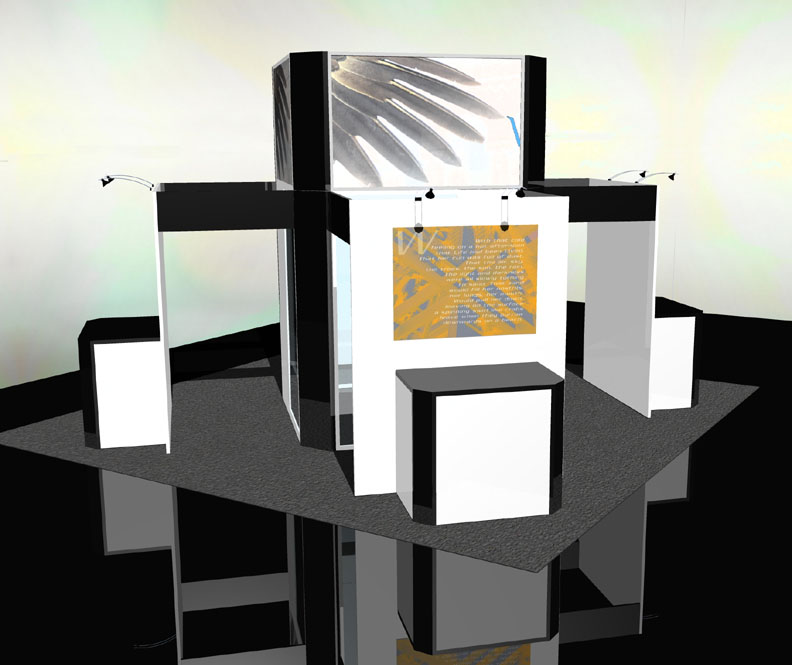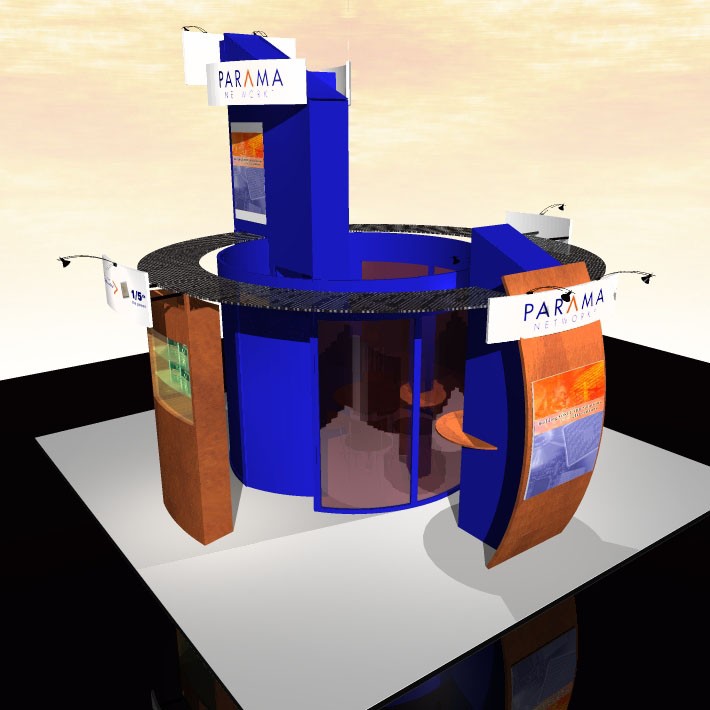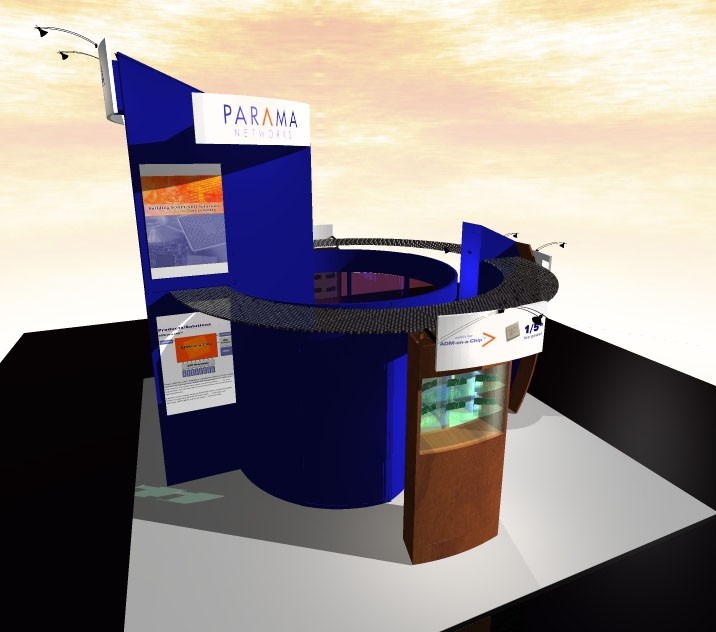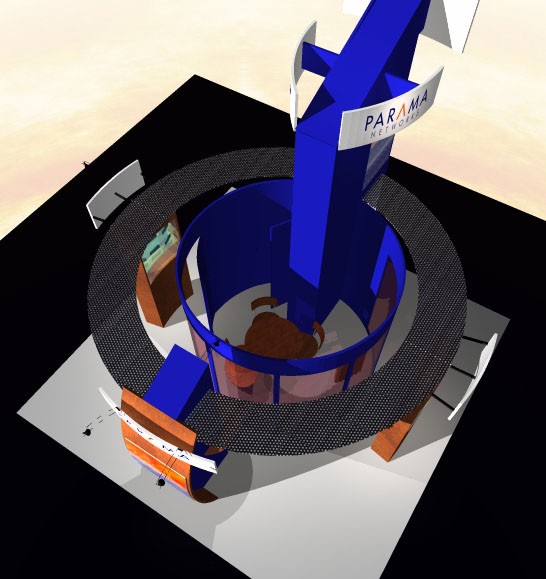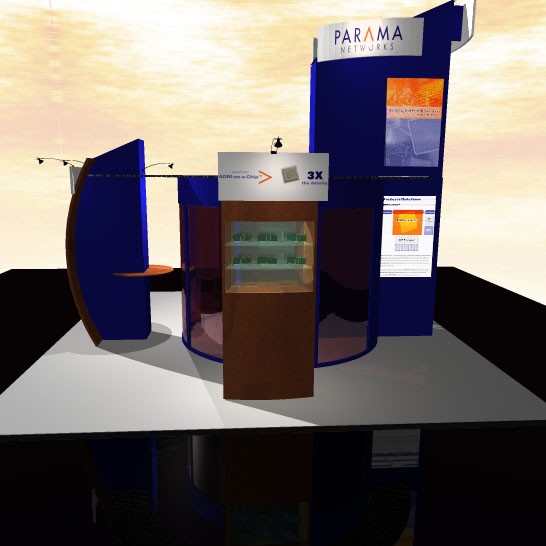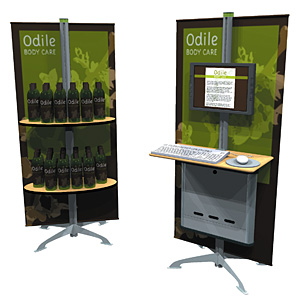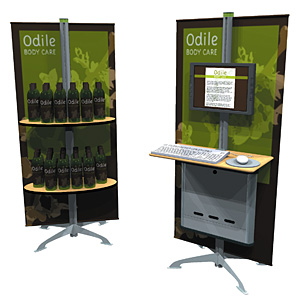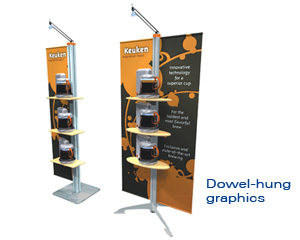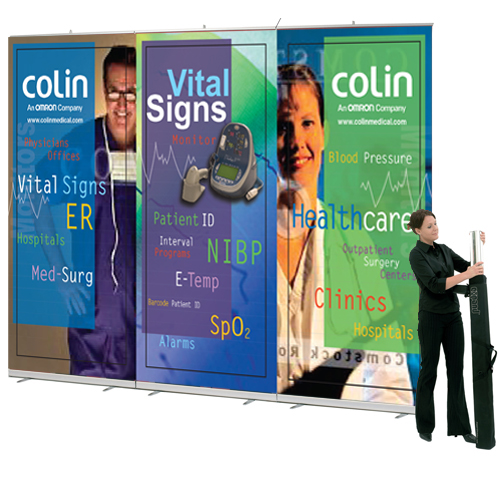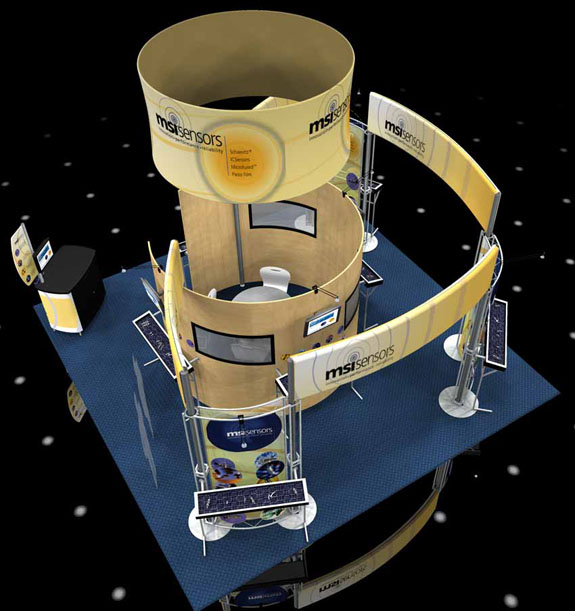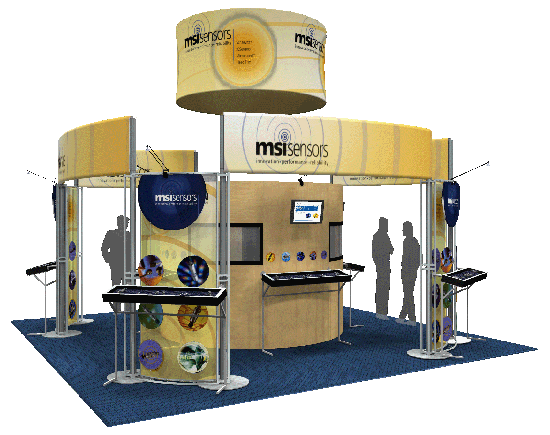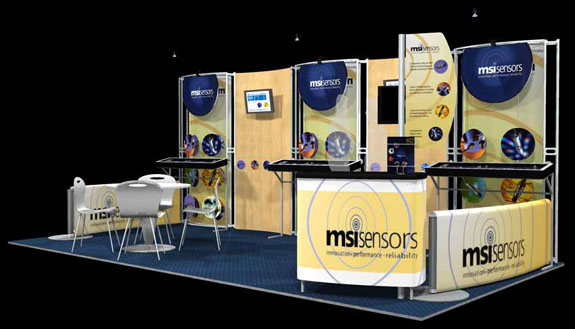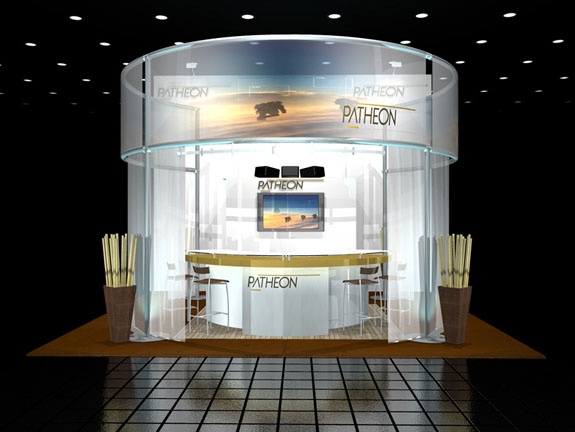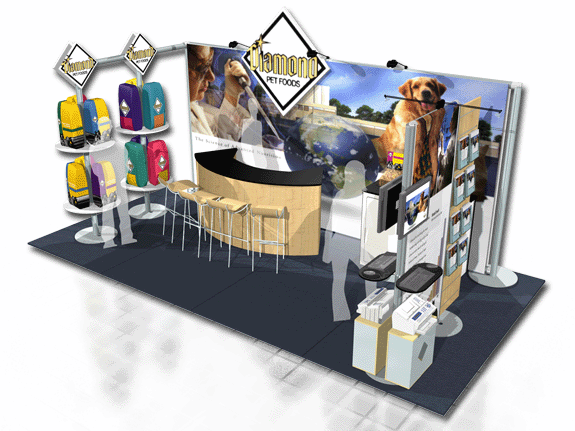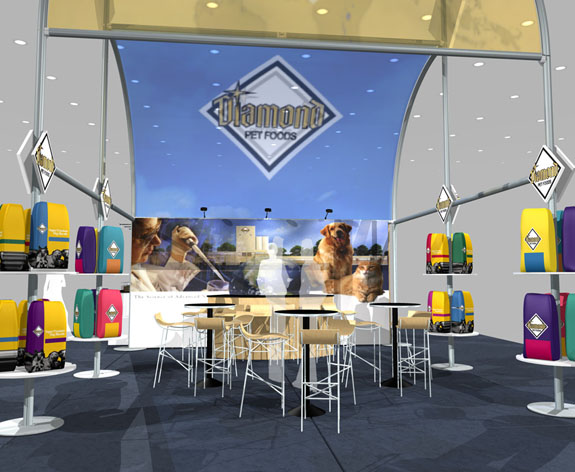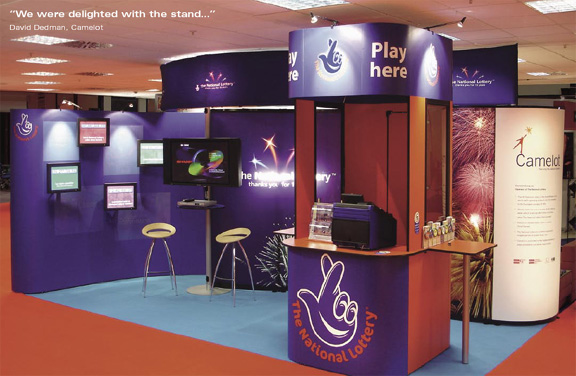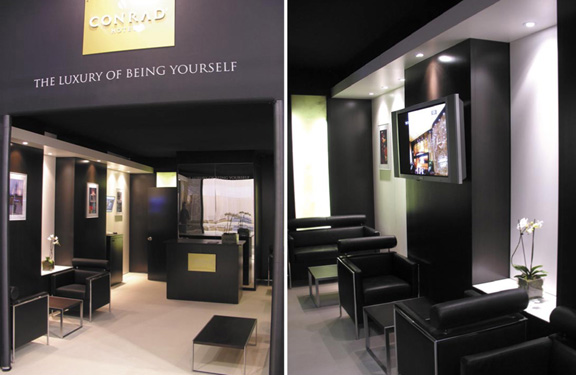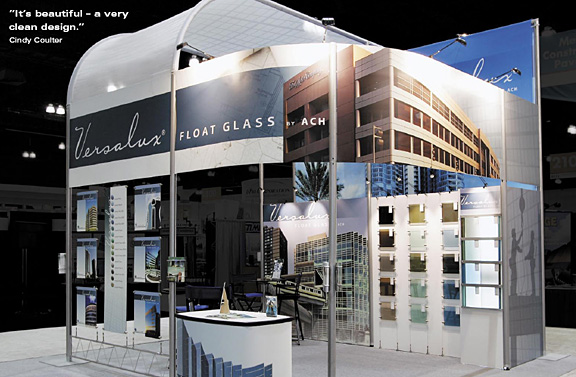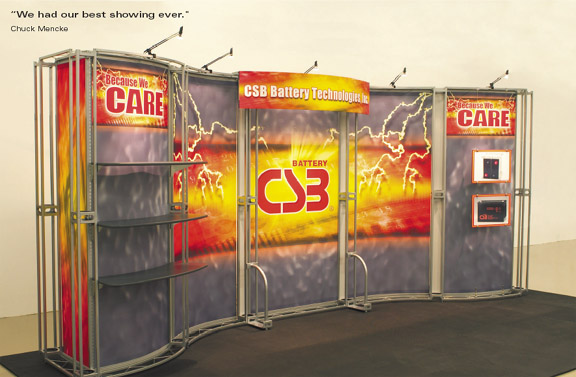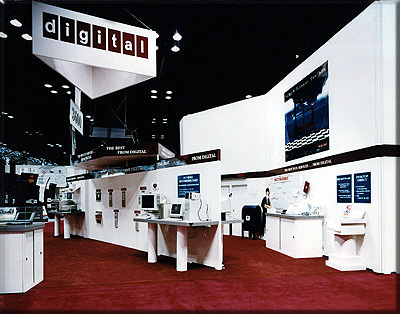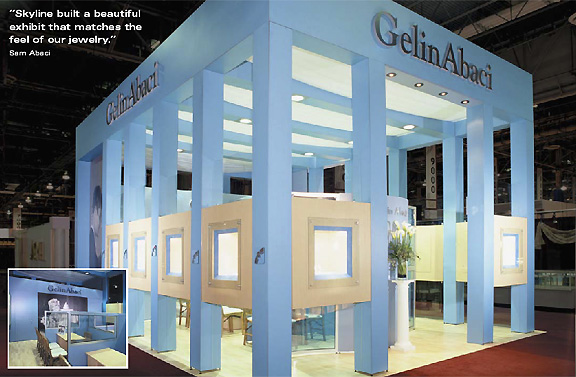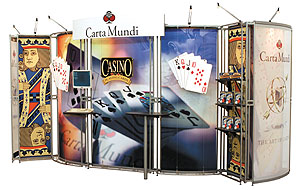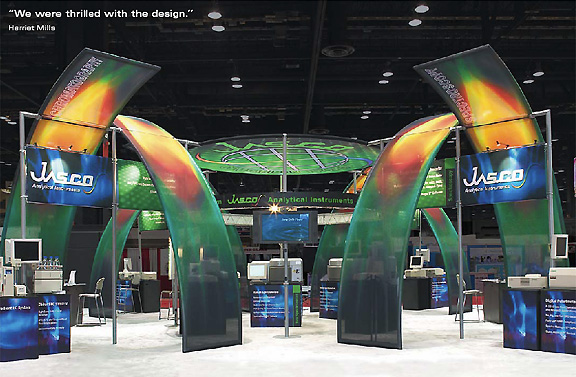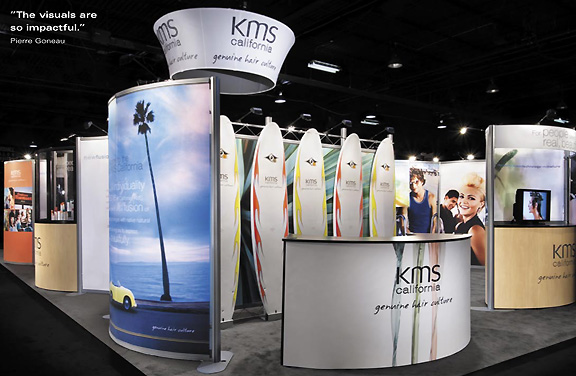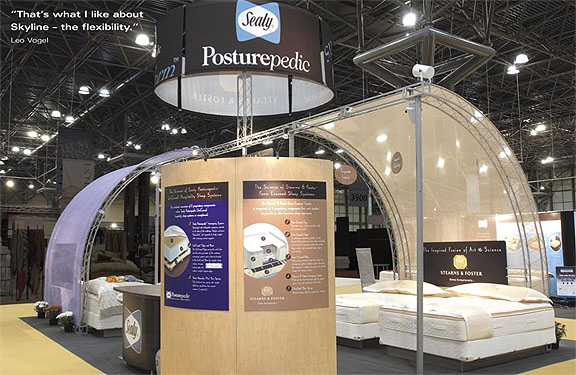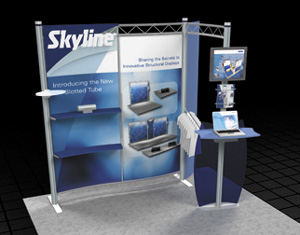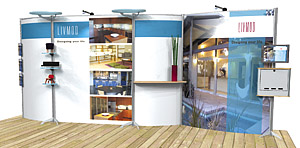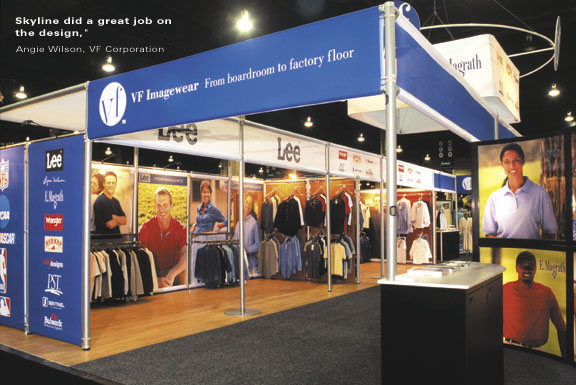 10' x 10' Backwall Rental System
We also have available a 10' Expand Backwall System available for rental. It has black fabric panels with two rounded endpanels and two light bars. The exhibit is packed in a single case and can be shipped UPS or Fedex.